Good Morning Vancouver!
Does anyone today need
professional photo assistance?
Good morning Greater Vancouver! Surrey, Langley, White Rock …
Does anyone need professional help with a photo today?
My mobile art studio provides a large number of photo and video services. I am passionate about photography and video, I will gladly share this passion with you. Not only I can take pictures for you, but also can help you create your own piece and in its professional edition. I will help you capture the moments of your life! Together we will create unique images that completely reflect your individuality and character.
Finally, my mission is to help people see the beauty of themselves and the world around us while creating great works of art that will be passed down from generation to generation. Let the lens speak!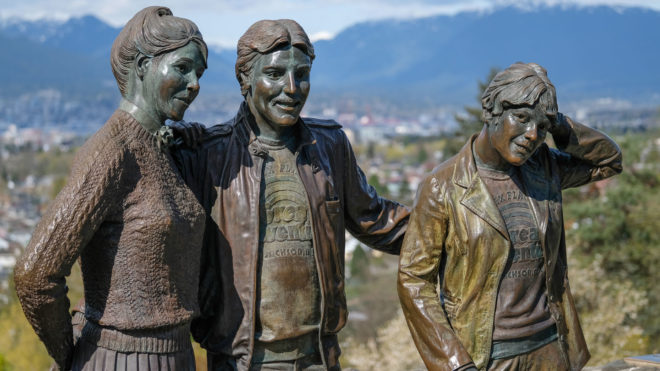 In the time of selfie stick cameras are so popular in many homes as a washing machine and fridge. You simply can not do without them. They are easy to use and allow even beginners to register super sharp images. In almost every camera you can activate the "face search" option, but none of them has a button with the inscription "frame composition". Elements such as the nature of lighting, the viewpoint of the camera, or the choice of the decisive moment in which you press the shutter, depend only on the professional photographer's skills and are the result of his education, knowledge, experience, intuition and sense of beauty. 
Enthusiasts of spontaneous shooting flood the Internet with hundreds of their productions, but when they get married, they order a professional service. In the time of selfie stick a professional cameraman helps to sell a house, get a new job, develop sales, make a career as a star, win local elections and in many other important matters, whenever you need to tell an interesting and convincing story with the help of images that say more than a thousand words.
I'm open to applications and phone calls 24/7, so you can solve any problem if necessary. My equipment has always the batteries recharged and will be at your place in a short time.
My high qualifications are based on 20 years of professional experience and diplomas of university and film school as well as training in the field of the modern technologies.
The prices of my services are fair and affordable to all people. I offer a flexible system of discounts so that you can use any service you need. 
I provide a rebate to all who actively collaborate with me during the creation of photos. Regular prices are for those who stand with their arms folded.